Back
A planet where toys evolved from men?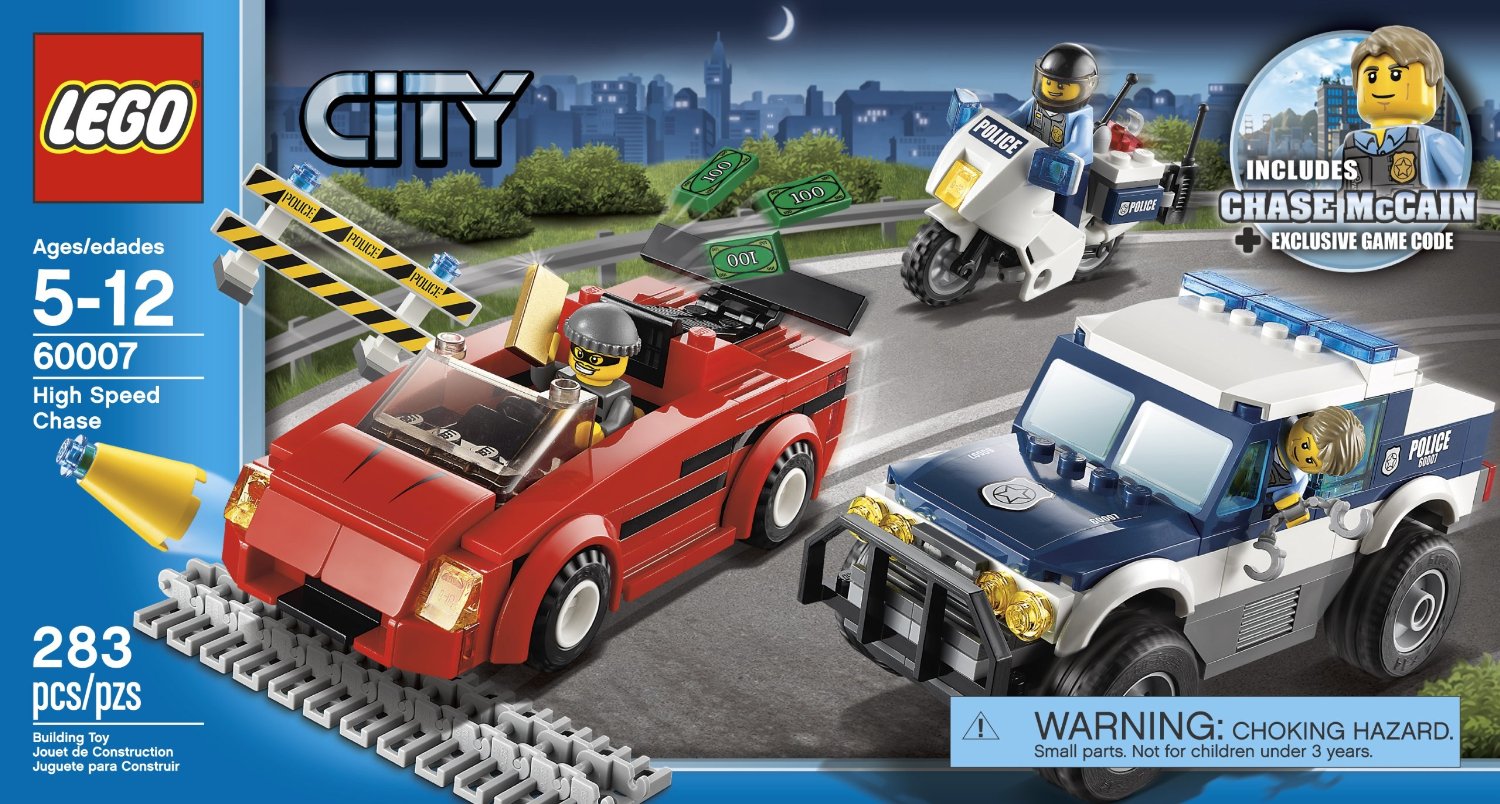 High Speed Chase
In this first episode, Chase's lover, Randy, has gone off his meds and broken into Chase's apartment to look for cocaine money—stealing $300, a box of Pris brand eyeliner, and a bar of dark chocolate (for the road) before hot-wiring Chase's sports convertible and racing out on a no-brakes, last chance power ride down the L.A. freeway. Fearing the worst, Chase pops some amphetamines and calls his ex, Chip, who arrives on stolen police motorcycle. Thus, an all-night three-way pursuit in the California summer heat begins. Barricades are smashed, traffic cones get crunched, and a dinosaur spine from the nearby La Brea Tar Pits gets tragically run over and misaligned. How will it end? You decide, but remember there are no cops and robbers when it comes to true love. Includes source code (in Java) for Chase McCain Game.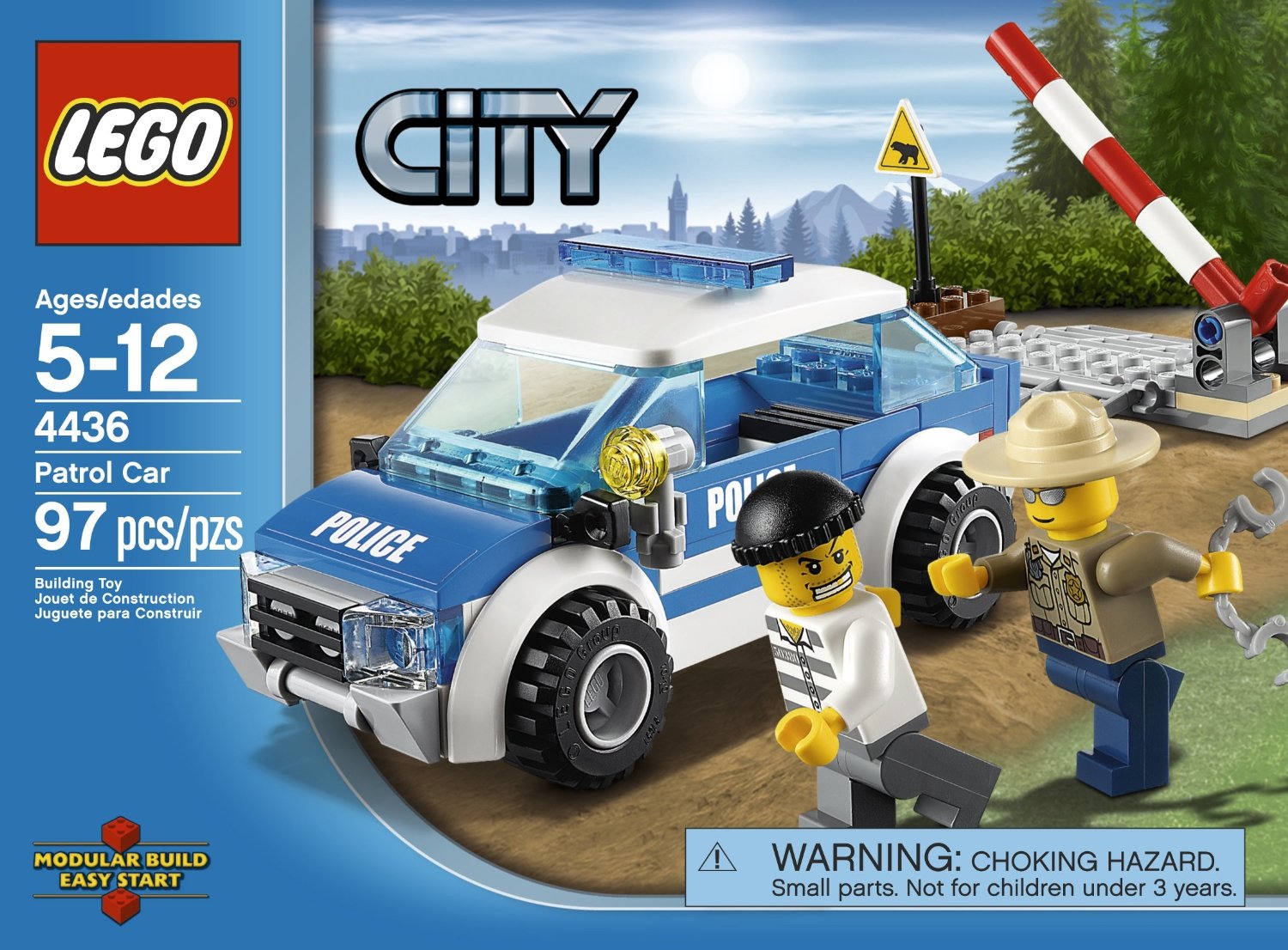 Patrol Car
One day on the outskirts of Fresno, forest ranger John discovers former state park service employee and current indie-rocker musician Philip cooking crystal meth in a Camp Tick portable toilet. A desperate pursuit on-foot begins through the environmentally-friendly hiking & biking trails. When John's camouflage underwear audibly rips in the seat as he leaps over a road security gate arm, Philip whistles through his teeth for help from his grizzly bear friend, Buck, who from up on the distant mountain senses Philip's call as well as the familiar, tell-tale rattle of a handcuff chain—but alas Buck is sold separately. Includes Torch of Authority™, which can be detached from car for bonus backwoods exploration, as well as set of cuffs for use on either minifig. Romantic, secluded parking spot overlooking city not included.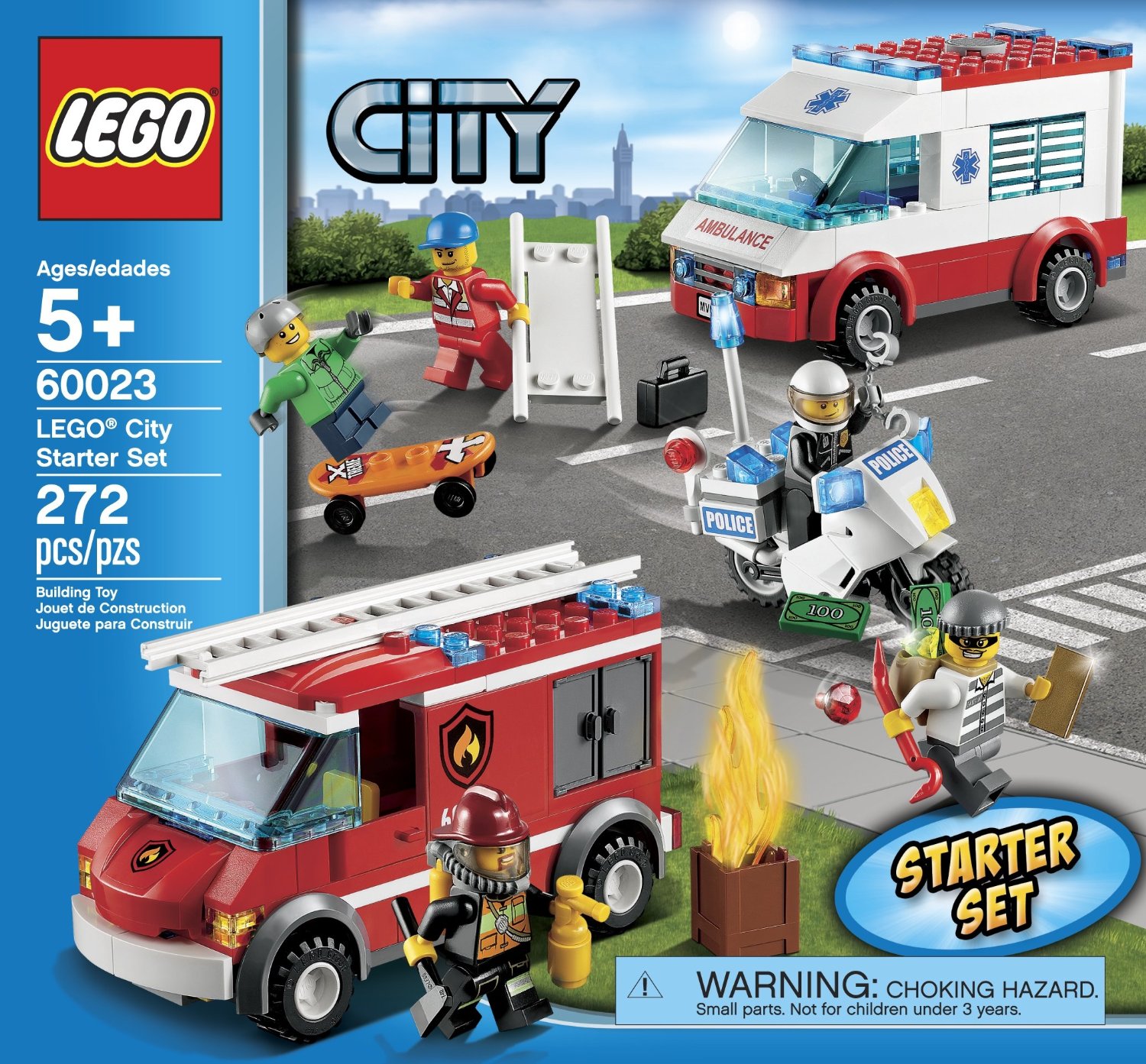 Starter Set
It's a hazy Sunday morning in suburban San Diego, and the hijinks are just beginning. Psychic paramedic Rick, having prognosticated an accident in the area though finding nothing and suddenly pressed for time before his next 14-hour shift is now using his power of telekinesis to push young millennial Cabot off a skateboard since no one is looking. Cabot, who is very rad in a smart IoT helmet, is laughing off the skyrocketing cost of emergency medical services in America but knows something firefighter Cole doesn't know, that the trash receptacle blaze—ignited early in the wee hours by Cabot's discarded, out-of-warranty, sparking hoverboard—won't be doused very well by a tank of nitrous-oxide. Meanwhile, on the set of the forthcoming, rumored Oscar contender movie CHiPs, policeman Jon (played by actor/comedian Steve Martin) sacrifices a $200 bribe to pursue his arch-nemesis Raccoon Man, who is leaving his usual trail markers of ring pops, dark chocolate bars, and Arizona coral snake puppets.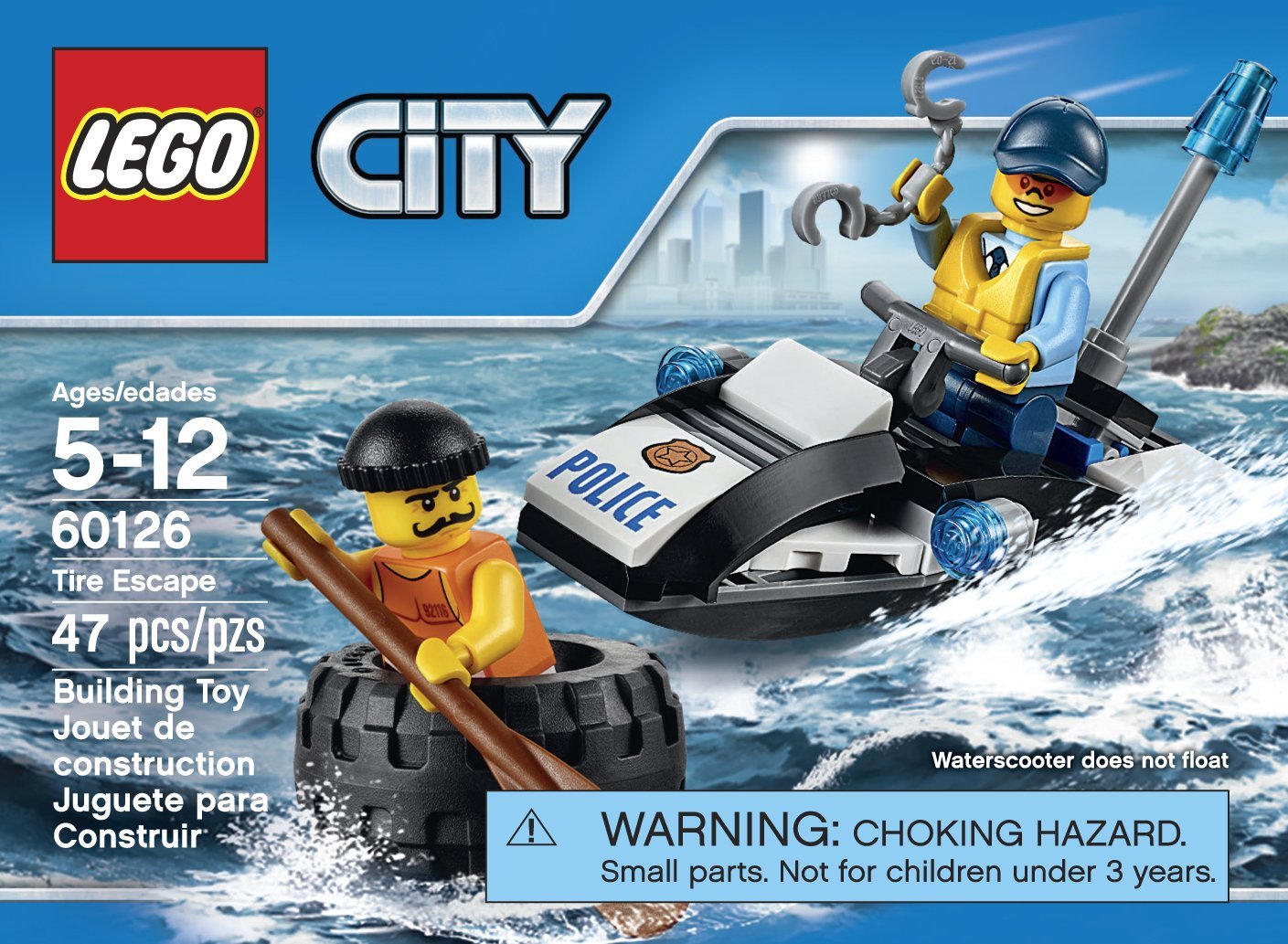 Tire Escape
Criminal mastermind Pierre Latrine, convicted of internet fraud for soliciting donations for fictitious underground wind farms, was recently sentenced to one year of penal labor and incarcerated at the ultra-maximum-security federal penitentiary on Albatross Island. In a daring but harrowing escape, he vaults the picket fence, steals the tire from a tree swing in the recess yard and a paddle from the discipline shed, and sets off struggling across the bay, hoping to make land near the Sausalito Starbucks for a late-morning latte and cake pop. To Pierre's ennui, beach park policeman Scott is suddenly hot in his wake on a waterscooter borrowed from the stored set of the forthcoming Baywatch movie, produced by Michael Bay. Scott's scooter, unfortunately, was dry-docked for repairs and not fully fueled, so it doesn't actually float (as indicated), thus soon forcing him to pursue Pierre by swimming butterfly stroke against the severe Golden Gate currents. Includes patented cuff bolas. Prison sold separately.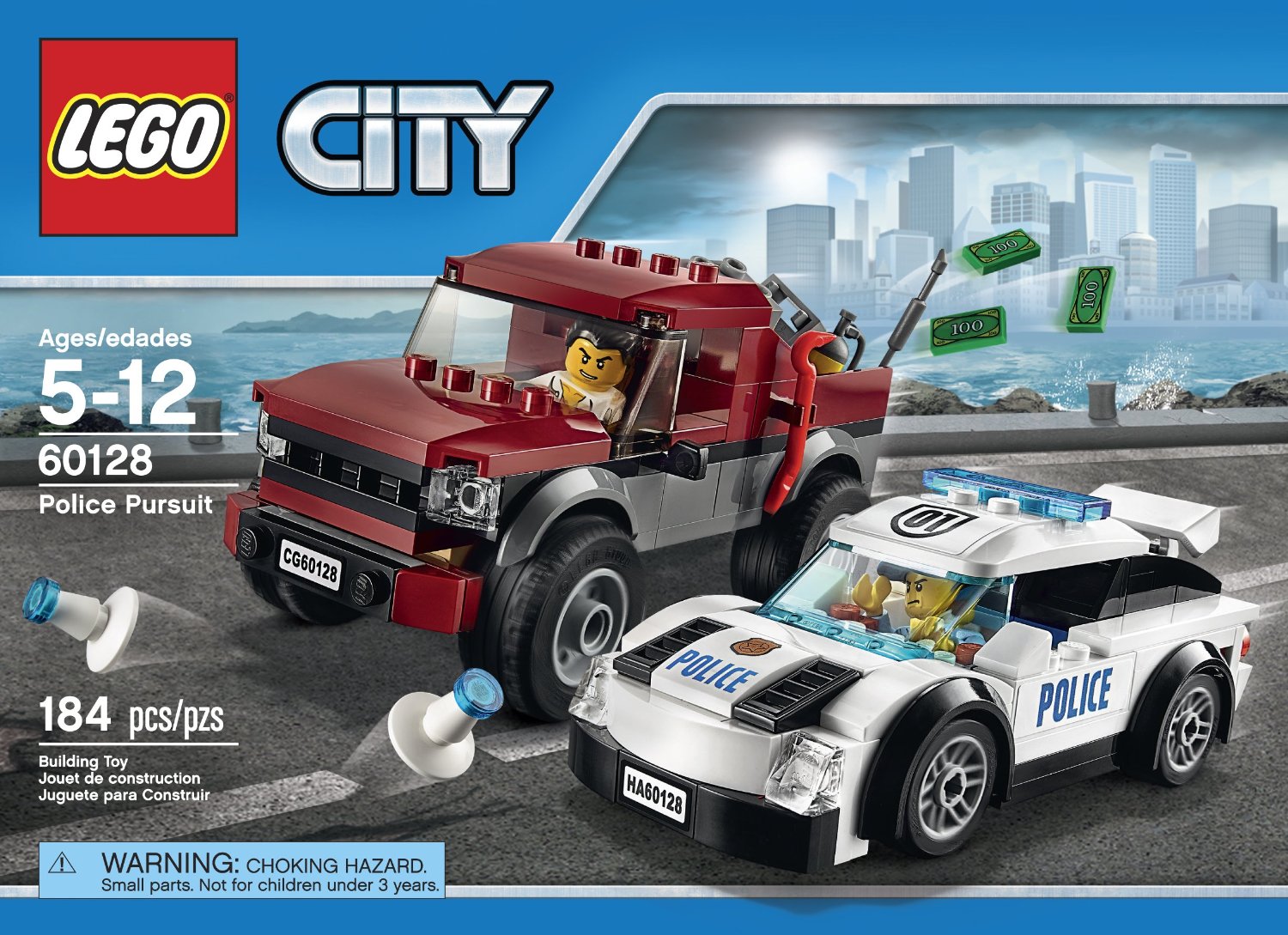 Police Pursuit
It's eight o'clock on a humid Midwest Saturday morning, and Chicago Outfit capo Angelo "The Angel" has just been informed that bought CPD officer Steve, who owes Angelo ten large in interest on a gambling debt loan, was seen hurriedly eating a granola and yogurt breakfast at the Whole Foods on Ashland. A frantic pursuit down Lake Shore Drive begins. Once Steve disables his dash and body cams by placing wads of nicotine gum over the lenses and microphones, he throws $300 in counterfeit bills out the passenger window as a sign to Angelo that he wants to make a deal. Even so, The Angel is intent upon the hit because he's scheduled to take his Chevy Avalanche to the dealership at 9 a.m. to have its driver's side corn snake puppet replaced. Witnesses aren't sure who's pursuing whom here, but regardless, what's clear to everyone (except Angelo and Steve) is that as usual with mob/police violence even the winners are losers. Organized crime syndicate sold separately.
Back